In Memoriam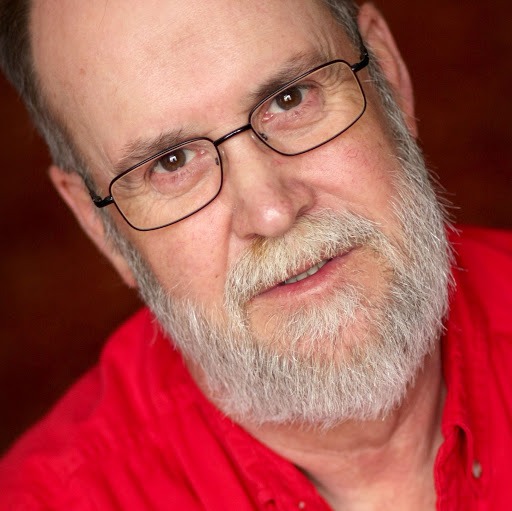 a.k.a
The Mystic Traveler
April 19, 1946 – July/August 2020
Call Sign: WD8QAZ-9
Son of Clyde Berton Headley & Reva L. (Gamble) Headley of Shelton, Nebraska
Survived by his sister. Sandy Headley. of Alsea, Oregon
———————————————
Updated September 9, 2021:
A virtual memorial service celebrating Ron's life is announced for
Saturday, September 26, 2020 at 3 PM – 4 PM.
The service is open to the public and hosted by
Unity of Lexington and Ahava Center for Spiritual Living,
Click on the picture to open the preregistration page.
(Required to attend – Conference seating is limited.)
---
Ron is and was a man of many stories and interests ranging from the typical modern lifestyle to the speculative and fantastic, the latter being where most of us knew him. He led an intensely private and compartmentalized life sharing bits and pieces of his story with people he met along the way.

It is hoped that his friends will leave comments under this memorial to share what they feel is appropriate to further the completion of his memory.
———————————————
At Home for the Harvest in 2014
Following his graduation from high school and before enlisting in the U.S. Navy to become a corpsman, he had jobs in radio, an antenna manufacturing position, labor organizer, and college student.
Ron always considered himself more of a Marine than sailor. To underscore this, he said he never could keep the terms port and starboard straight. He completed a tour in Vietnam before separating from the service to return to civilian life – though he did continue to serve in other ways.
Ron settled in the area around Cleveland, Ohio, but first worked in Florida selling and installing dairy equipment. Ron graduated from Cleveland State University in 1972 and worked at the Cleveland Clinic, which he joined in 1970 as a Physician's Assistant. Here, too, he contributed to improving labor conditions and the formation of a union. Then in 1978 he changed employment to work at Hillcrest Hospital, also in the Cleveland Area. Ron had hoped to earn a doctoral degree in psychology and he practiced as a professional hypnotist until life took him in another direction. 
During the 1970's Ron would travel with a small group of friends to follow-up on rumors and stories that varied from a trip to New Hampshire to visit with a new guy called Ram Dass who recently returned from India, investigating hauntings, the integrity of spiritualist churches, and watching technicians build large crystal structures in combination with laser beams. He attended community fairs and parties with two other friends giving psychic readings and using computers to forecast biorhythms or explain personality traits using the Luscher Color Test, which lead him to a stint on psychic fair circuits.
In the 1980's he changed careers to work as an independent programmer and systems provider, all the while continuing his interests in the paranormal and other borderland areas of research. It was during this time that Ron moved to the city of Waynesville, North Carolina.
Eventually he was led to settle in Georgetown, Kentucky, where he worked at an electronic sales and service company as a technician installing and maintaining security and AV equipment until he formed his internet business, eTech & Stuff, developing WordPress websites and selling products through eBay and Amazon. Never one to shirk his spiritual and religious practices, Ron volunteered his services to broadcast and record church services first for the Ahava Center for Spiritual Living then for Unity of Lexington.
His inquisitive nature never left him. Hobbies included programming Lego Mindstorms robots, flying powered parachute ultralight aircraft, and bicycling. He was active in FEMA operations serving with Kentucky's DMAT KY 1, the Scott County Volunteer Fire Department, an avid HAM Radio operator (WD8QAZ-9) and was active in HAM groups. All his life he would allow spirit to guide him to travel to interesting places and events to meet interesting people. Ron had the kind of mind that could remember people he casually met after a ten year gap and was always willing to extend a helping hand. In the last year of his life he became an FAA Certified Remote Pilot.

The Warren Light Center (WLC) and Shirley's Heaven in the Woods, where the original members of the WLC and new friends meet to continue the inquiries begun at the WLC, were among his favorites.
The original warrenlightcenter.com website is his creation, a memory written on the Internet which celebrates its mission and his. With is passing, the work he began will continue here at the new site warrenlightcenter.org. 
The Archivist
warrenlightcenter.org
Pictures from Ron's Life
Ian and one of his Housemates