The Warren Light Center is no more, but lives on as long as we and our friends continue to live out the best of its beliefs and practices. The organization no longer exists. The land we once held so dear is sold and not accessible to the public.
The term Stations refers to special places where people met or visited singularly. Some were for meetings, some for private meditation and experience. They may reference activity areas such as "camping" and "swimming. More than a few listed on the legend and shown on the  maps were divined and whose names reflect their purpose.
__________________________________________
For best results, click on the arrow buttons to flip through the slide show.
If you zoom out you may be able to compare the smaller map sections to the full map below.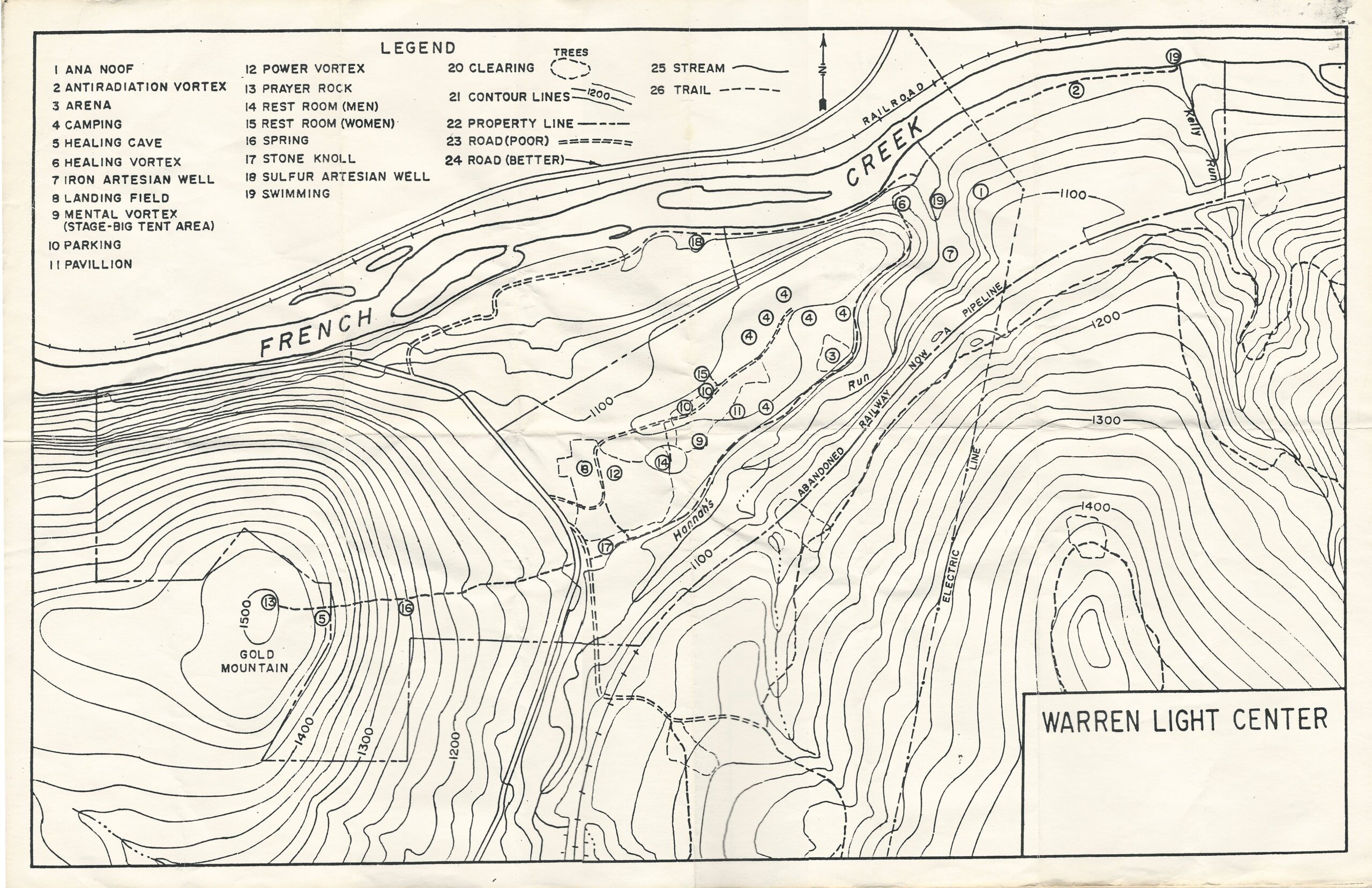 __________________________________________